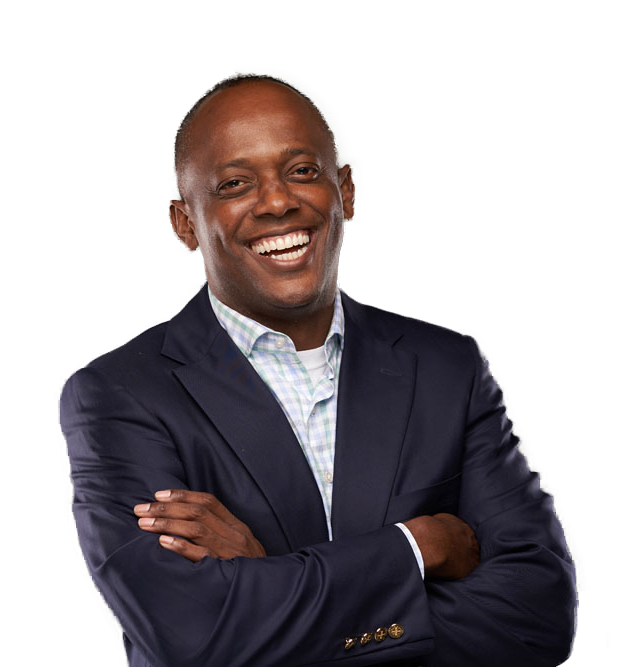 Mark Kent is a philanthropist, an author, and a highly sought after speaker.
Mark founded three startup companies: Care Management Resources (an MSO), Total Health Medical Centers (10 wholly owned practices), and Your Partners In Health (provides primary care services in the patient's home). Prior to the startup companies, Mark held numerous senior executive roles. Mark was the Chief Executive Officer of Women's Health Care in Evansville, Indiana operating several locations in Evansville and Newburgh, and an acute care hospital.
Prior to joining Women's Health Care, he was the Regional President of all Humana-owned, Florida-based primary care practices, including CAC-Florida, MetCare and Continucare. He was responsible for building upon the success of CAC-Florida Medical Centers with expansion and patient growth. Prior to assuming this position, he was Market Vice President of the Ohio and Indiana Senior Products segment of the East Central Region with Humana. His segment was responsible for helping over 250,000 Medicare Advantage members achieve lifelong well-being.
At a very young age Mark learned the lessons of giving through his home church, St. James Lutheran Church, which assisted many Cubans in conjunction with Church World Service to safely arrive in the United States to pursue better lives. Then, as young man in college, Mark continued changing lives by serving on several mission trips Guatemala, Haiti, Honduras and other countries. He has donated more than $100,000 to support the victims of the Indian Ocean Tsunami (2004), Hurricane Katrina (2005), and the Haitian Earthquake (2010).  Additionally, Mark founded the Foster Children's United Society, a private not-for-profit foundation in which assists foster children. He has also served on the boards of several local and national charities.
Mark is a nurse by training with a Master's in Business Administration from Purdue University, Six-Sigma training at the University of Michigan, and recognized as a Six Sigma Master Black Belt by the American Society for Quality. He is also a Fellow of the American College of Healthcare Executives and a Fellow of the Medical Group Management Association.
Mark has been a keynote speaker at top-tier organizations like Toyota Motor Company, Yahoo, NYU, Purdue, University of Miami, and AUPHA. His speaking engagement topics include Change Management: The Science and Psychology of Why Some Habits Stick and Others Fail … and What to Do About It; The Art of Decision Making:  Discover Proven Models for Strategic Thinking, Problem Solving, and Gaining a Lasting Mental Advantage; Continuous Learning: How to Transform the Habits of Teams and Leaders, and Master the Art of Continual Improvement; and Innovation in Bureaucracy: Think Like A Politician, But Act Like An Entrepreneur!
Mark has written and published several articles on business habits and behavior change, team building, entrepreneurship, organizational behavior and healthcare management. His work has been featured by the Miami Herald, New York Times, Los Angeles Times, Miami Today, American Airlines Magazine – American Way, The Business Journal, and many others.
Mark has recently written a book titled 
"WOW MOMENTS! Turning Everyday Experiences Into Extraordinary Events"
 which has sold over 1.3 million copies since its release in October 2014. Both the book and podcast series by the same name teach high performance and exceptional service strategies to corporations, entrepreneurs and individuals alike. The book Wow Moments! is available through
amazon.com
and 
barnesandnoble.com
, iPAD and Kindle, as well as other fine bookstores nationwide. The podcast series can be found on iTunes.
Mark launches 3 new health care startup companies as an entrepreneur: Care Management Resources, Total Health Medical Centers, and Your Partners In Health, in South Florida.
Mark expands Care Management Resources into Central and West Florida.
Mentoring – Podcast "The Game of Life" Big Brothers Big Sisters
Diversity is True Measure of Diversity at the Top
Black Men + Entrepreneurship Event –
Urban League of Broward County
Guest Speaker – Loyola University, Chicago Illinois.
Broward Health Foundation Board Member
Exploring Life & Business with Mark Kent of Total Health Medical Centers
On the heels of its 5th Year Anniversary, Mark celebrates Total Health Medical Centers now having 10 medical practices across South Florida!